Running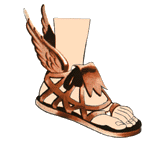 Ever since middle school (1993) I have been running — sometimes more seriously, sometimes less. I ran cross country and track in middle and high school mostly finishing in the middle of the pack. I gave up organized running in college, but kept up my hobby to stay in shape and because I enjoyed it, also doing some local road races.
After college I ran pretty seriously (although never competitively or very fast). I am currently on a bit of a running hiatus due to some extensive world traveling, but if I ever settle down again I will probably pick back up running.
(Ultra)Marathons
I have undertaken the test of endurance know as a marathon (and even dabbled in ultras) with both good and bad results. Read on for a complete listing of my accomplishments.
Other Races
I do not run only longer distances but do many local road races too. An incomplete recap of miscellaneous races in which I have competed is available, including my PRs.