Home » Adventures » Great Superior Adventure » Superior Hiking Trail » Logistics
Superior Hiking & Border Route Trail Logistics
Logistics are usually the biggest concern for me on a long distance hike anymore, and the SHT and BRT were no different. As always the issues are knowing where to go, when to go, where to eat, what paperwork is needed, and how to get to and from the trail's terminuses.
Shuttle
The Superior Hiking Trail presents some shuttling difficulties, particularly for groups or individuals with one vehicle and are on a budget. Superior Hiking Shuttle provides simple end to end transport for a reasonable fee considering the distance and time involved, but was still more than I wanted to spend, if possible. With some help from the friendly staff in the SHT office and a lot of internet searching I was able to piece together a cheap, albeit convoluted shuttle system from the northern terminus to Jay Cooke State Park for my NOBO hike. The key was the Arrowhead Transit Bus that runs from Grand Marais to Duluth (although only once a week, schedule subject to change).
My overall strategy:
Details are as follows:
1) Northern Terminus to Grand Marais: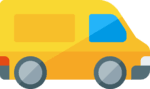 From the end of the BRT at Magnetic Rock the choices for getting to Grand Marais are: hitchhike (what I did); rent a bike in Grand Marais, drive to the parking lot, pedal back; use Harriet Quarles Transportation (taxi); or a Gunflint Trail transportation option suggested by the BRT.
From the end of the SHT at Otter Lake Road hitchhiking would probably be difficult, so renting a bike or a taxi from Grand Marais as detailed above seem to be the only real options.
2) Grand Marais to Duluth:
I stayed at the Grand Marais campground and the next morning rode the Arrowhead Transit bus to Duluth's transit center.
3) Duluth to Jay Cooke State Park:
In Duluth I rode the #2 bus to its final stop in New Duluth, from where I road walked six miles along Highway 23 (wide shoulders the whole way) to Wild Valley Road, where I reached the border of Jay Cooke State Park and started the SHT NOBO. Taxis may also be a (faster, but more expensive) option.
In total my end to end shuttle was less than $30, including spending the night in Grand Marais, but took over 24 hours and some elbow grease on my part. A good option for those though with more time than money, like me.
Resupply
Obtaining food along the way was not difficult. The SHTA publishes a useful list of available town services

along the trail. My specific game plan, with a goal of minimizing out of the way walking into towns, was:
From Jay Cooke I started with enough food to reach Silver Bay. In Duluth the trail passed next to a large supermarket, but since that was only my second day hiking and I wanted to walk all the way through Duluth in a single day, I did not want to take the time to stop.
To make Silver Bay on trail I veered off the SHT for a road walk a bit before town and used the "official" alternate trail out to rejoin the SHT. The medium sized grocery store in town had a good selection, and I had no problem finding adequate food, although I am not a picky eater either. Silver Bay had a library and a few restaurants as well.
At Britton Peak (near Temperance River State Park) I dropped a food cache — sealed inside a bear canister — before starting my hike.
Although the Gunflint Trail is virtually at the end of the BRT, I bought snacks along South Gunflint Lake Road from a lodge which was thankfully still open. I had exhausted my food and now at least got a sugar filled breakfast instead of having to skip another meal. They also had a warm, tempting restaurant and were surprisingly welcoming to a guy a couple weeks on trail, who is a few pegs below their normal clientele.
I do not necessarily recommend this resupply strategy to others, but am merely sharing what I did as something to ponder.
Maps
Maps and navigation were fortunately straightforward for the SHT. The trail was extremely well blazed all the way from Jay Cooke State Park to the Canadian border. The maps produced by the SHTA are basic (and very inexpensive!), but still more than adequate for the trail given the ample markings. They provided an overview useful for planning and finding your general location, rather than actual orienteering. Combined with a GPS track and topographic maps on my phone, route finding was never an issue. The SHTA also prints an in depth guidebook, although it has more details than necessary and was too heavy to carry on my hike. The book was included with my membership though.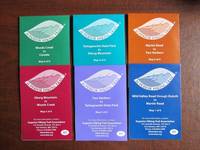 The BRT was a different beast for me. I did not decide to hike it until a couple weeks beforehand when I saw it on my BWCAW maps while canoeing around the lakes. Although the sixty-five mile BRT has maps and a guidebook, I had neither due to my tardiness in planning. The Trails Illustrated BWCAW East map showed part of the trail, although in such a large scale as to give only a basic overview. I instead was relying on faith that markings on the ground combined with a GPS track would be sufficient to wing it. Somehow this hodgepodge preparation turned out to be adequate, with the trail straightforward to follow and the few intersections usually marked. Fortunately a trail crew had also very recently worked large sections of the BRT, clearing overgrowth and many blow downs from a summer storm, as well as laying out surveyor tape in some stretches. If not for this recent work my hike would have involved a lot more arduous bushwhacking, with the trail easy to lose in spots. Although I cannot recommend someone else hike without adequate maps or any substantive advance preparations, luck was on my side and I made it through.
Permits
Permits were not an issue on the SHT as no paperwork was required. Camping is allowed along most of the SHT and established campsites are even dispersed regularly along the trail. Each has a fire pit, latrine, and usually a semi-flat spot to pitch a tent. No official camping is available through Duluth, but with some creative stealth camping in the woods near town and a long day of walking, you can make it through the city without too much effort or having to stay in hotels. Camping in state parks is also limited to designated spots, but these stretches were short enough that with some planning I could avoid having to slumber within their boundaries.
The BRT however, passes through the BWCAW which requires a permit to camp overnight during the summer. Obtaining 100% correct paper work for a BRT hike tacked onto the end of the SHT would be difficult. BWCAW permits can only be picked up in person the day before entry, which is not realistic for a thru hiker, as the nearest office is in Grand Marais. A hiker could perhaps obtain a permit while passing by town and then enter on an incorrect date. This course of action would still violate the rules, but would feel marginally better than hiking completely sans permit. Of course rangers might not entirely agree with that assessment, but they are usually accommodating when someone tries to do the right thing during a long expedition but red tape makes it virtually impossible to do so. The BWCAW entry permit system is not setup for SHT/BRT thru hikers (since there are so few), but if you are really dedicated to being 100% above board and talked with the USFS, maybe something could be worked out, although government organizations tend to not be very flexible.
I avoided this hassle entirely by happening to enter the BWCAW in October, when quota limits no longer apply and self-issue permits can be obtained at trailheads. Although the kiosk at the BRT entry point did not have any of the forms, so I still was not completely compliant with the fine print, but I never encountered any rangers anyway.
When to Hike
Although I have only one data point, I believe fall is the best time to hike the SHT. Summer is probably most popular due to vacations, but muggy days and Minnesota's infamous mosquitoes could greatly detract from the hike. In the fall the days were mild but the nights were not too cold either, and almost all the insects were already dead. Best of all fall foliage was in peak colors, which decorated the entire trail. With some leaves already off the trees views also opened up as well, alleviating the green tunnel that would likely be present for long lengths in summer.
---