Home » Adventures » Moab » GPS Tracks
GPS Tracks from Moab, Utah
I had difficulty with my GPS on this trip, so I did not record much data live. I was, however, able to posthumously create some of it through various online resources. Below are the approximate GPS tracks of my travels and their corresponding pretty visualizations. I was not able to generate data for any of my hikes (either backpacking or day skirmishes), sorry. I know, the horror. Please, as hard as it may be, try to still find a reason to live.
White Rim Road
The 100+ mile trail circumnavigating the Island in the Sky district of Canyonlands National Park.
Download White Rim Road Data (KMZ)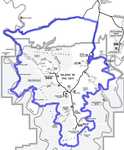 Route Map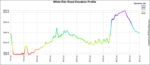 Elevation Profile
Whitewater Rafting
The route of Adrift Adventure's one day tour of the Colorado River through the Cataract Canyon.
Download White Water Rafting Data (KMZ)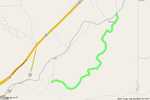 Route Map
Porcupine Rim Trail
The route of the Porcupine Rim Trail, just outside Moab.
Download Porcupine Rim Trail Data (KMZ)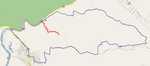 Route Map (The red line is Negro Bill Canyon Trail, for which there is no GPS data in the file)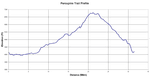 Elevation Profile (more or less)